Partners
Thomas Archer, CLU, ChFC®

Tom was born and raised in Houston, Texas. He attended the University of Houston and graduated with a BS in Economics. Insurance education includes a CLU and ChFC® from The American College of Financial Services. Tom is a past board member of International Association of Financial Planners and past president of the Society of Financial Professionals. Tom also served on the NAIFA Foundation board. Tom was a former Fire Commissioner for the City of Hilshire Village, and currently serves on the Board of Directors fo the 100 Club of Houston. The 100 Club assists the families of police and firemen killed in the line of duty.
Tom has served as Chairman of the Board for Insurance Designers of America (IDA).  He has over 25 years of insurance industry experience and manages a large staff serving independent producers, banks, and broker-dealers. His agency ranks among the Top Performers and is one of over 50 IDA firms serving independent agents, banks and FA's across the United States. He was featured in the April 26, 2013, edition of the Houston Business Journal titled "Back to Basics."  Click here to read the article.
Contact Tom Archer at 713-507-1018 or 1-800-477-3548, ext. 1018.
---
Durr H. Sexton, CLU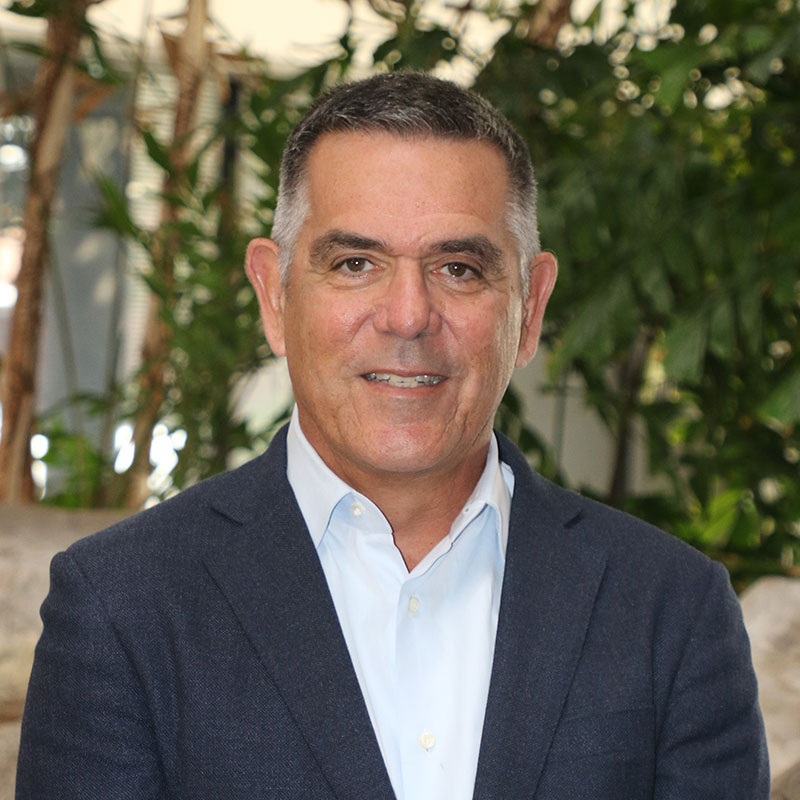 Durr H. Sexton has 35 years of experience dedicated exclusively to the insurance business, having started his career right out of college in Phoenix, Arizona.
Most recently Durr served as Senior Vice President Strategic Alliances and Alternate Distribution for Ameritas Life Holding Corporation of Lincoln, Nebraska. His focus was growing new lines of business for Ameritas through independent marketing organizations BGA, Wealth Management channels, and strategic carrier alliances.
Prior to joining Ameritas, Durr had a 25 year career with AIG where he held several distribution roles responsible for growing life and annuity sales. He held successive positions of responsibility as a Regional Vice President, Chief Marketing Officer Brokerage (distribution), President, Independent Annuity Profit Center and Chief Distribution Officer independent channel.
Durr is a graduate of Syracuse University with a BA in Economics. He obtained his Chartered Life Underwriter designation in 1986.
Contact Durr H. Sexton at  713-507-1013 or 1-800-477-3548, ext. 1013.
---
Charlie Archer, CLU, ChFC®

Charlie Archer began his career in the insurance industry as an agent support specialist in 2009 with Insurance Designers of Central Texas in Austin. In 2015, Charlie became a managing partner at Elite Marketing Group. As a managing Partner, Charlie is charged with managing the sales team and operations of the Austin branch of Elite Marketing Group. Through his years of service, Charlie has demonstrated his passion for putting the client first by ensuring agents and financial advisors are receiving sound advice and a product that best fits the needs of the client. He has a tremendous knowledge base of carriers' underwriting strengths and weaknesses, and strives to maintain the superior level of service agents and advisors have come to expect in partnering with Elite Marketing Group since 1987.
Charlie is a graduate of Texas A&M University with Bachelor of Business Administration majoring in Finance. He holds a General Lines insurance license, earned his CLU designation in November 2012, and earned his ChFC® in January 2014. He has been a proud member of NAIFA since 2010.
Contact Charlie Archer at  512-900-4572 or 1-800-727-1035.
---
Affiliate Partner
William A. Guess, CLU

William A. Guess is President of Guess Associates, Inc., an Insurance Marketing Firm and a division of Elite Marketing Group an Insurance Designers of America office (IDA) located in Houston, TX. Bill's Northeast Satellite office, located in Conshohocken, PA, provides marketing and technical support for over 100 Independent Financial Services (IFS) brokers.  Estate, Supplemental Retirement, and Business Life Insurance programs are all available to meet IFS's specific Broker and Client objectives.
With over 40 years in the Financial Service Industry, Bill has held positions as Advanced Sales Consultant for Connecticut General / INA Life, Director of Marketing Services, Southwest Home Office for Philadelphia Life in Houston, Texas, and as Regional Director for Philadelphia Life in both Indiana and Philadelphia.
Bill received his Bachelor's Degree in Management- Marketing Science, from St. Joseph's University and is a member of the Greater Philadelphia Chapter Society of Financial Service Professionals.
Contact Bill Guess at 610-238-9080 or 1-800-486-9643.